Hell-o to everyone. What a change in the weather from last week. It is "63" and we actually had

RAiN

today! I even had a 3 year old
at church today beg me to take him out to see the RAiN. He wouldn't even wait for his Dad to take him outside. He squealed and put his hand out to fill the RAiN. When I say rain I mean we have puddles of water and water running in the gutters. I live by a small lake and we were beginning to wonder if our lake might get so low that boats weren't going to be allowed on the lake. OK

TEXAS

got

RAiN

, enough .
It really is feeling like fall and when I decorate for fall I wanted to do something different in our living are. I saw several using candy corn in there candle holder so I gave it a try. I also found in my fall binds candy corn candles. I had picked up the candy corn bowls recently so as my daughter named it is the Candy Corn Table.
In the middle of candle holders are cloth pumkins that my daughter I have collected. A friend begin to makes these for craft shows about 10 years ago and we try to purchase one or two each year. They are not the ordinary colors and patterns.
A closer look at the pumpkins. It is so exciting to see what fabric she has every year.
The table sets in front of our fire place a few more the pumkins are there.(oops who left that bag there). You can see a closer look by going back to my header.
Before i say goodby I want to show off a couple of the photo's from
my daughter engagment photo's.
She and Jeff will be married in March.
So much for the two hours of make-up and hair!

Yes our family is in morning due to the big lost Saturday.<;(
Thanks for stopping by. Hope Ya'll leave a comment
I will be joining: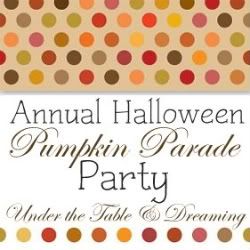 Stone Gable is having a GIVEAWAY !!!!