Goodbye--Farewell--See Ya!!
Thought I would join all of you Gals in the challenge from

Cuisine Kathleen

for her Farewell to Summer
My post is a little different as I wanted to show you our
Going away CELEBRATION for a good friend at our church.
This sweet lady is moving to be close to her family due
to the sudden death of her husband. This is one strong and faithful lady.
Her family has been members of our congregation for over 27 years.
Faithful choir member, VBS Worker, Sunday School officer,
Praise Team Member, right hand to choir director and
was always available to provide us with her
WORLD FAMOUS CHOCOLATE CHIP COOKIES.
She will be missed by all.
The church hosted a going away celebration for her
I was honored when asked to
decorate for the occasion.
One of her greatest loves is music.......so that was the theme we used.
Table Centerpeices
My talented daughter came to my rescue and cut out music notes
hurray for cricut
and I had two ladies
who helped put everything together.
We placed sheet music under each centerpiece and
also had a runner of sheet music on the cake table.
You can also see shredded sheet music
around the cake table
thank goodness for old choir music
As she is moving from the great state of Texas to a state up north of here
OKLAHOMA, you know that is hard to type for a Texan
We set up a gift and card table representing were she had been
and were she was going.
Guest were treated to cake and punch
Has she and two other ladies in the photo sang together
for many years
they sang together one last time.
We had a time of remembrance by many folks with laughs and tears.
During our time of celebrations we also had a time
surrounding her with our prayers and love!
As I say farewell to summer
I say see you later to a dear and gracious lady.
Thanks for stopping by
Hope you have a wonderful
Labor Day!
I will be joining
Tablescape Challenge
http://www.cuisinekathleen.com/
Christine for "Table It!" at Rustic & Refined this Monday: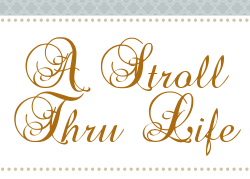 INSPIRE ME TUESDAY
http://www.astrollthrulife.net/2014/09/232nd-inspire-me-tuesday.html